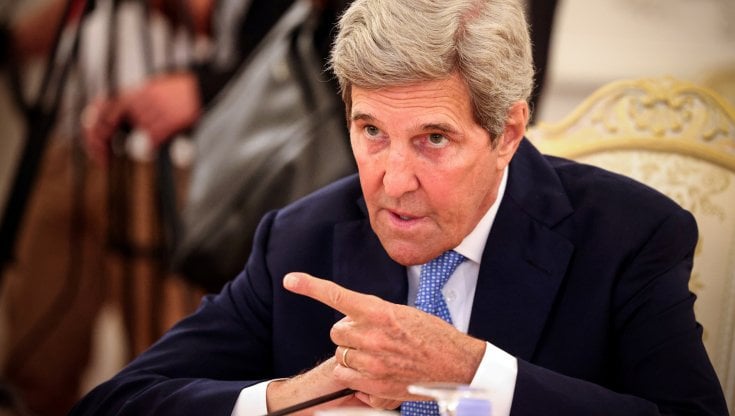 Guest at "Cerchiamo Sognatori", an event organized by Green & Blue , the White House Special Envoy for Climate John Kerry spoke in favor of an all-Italian project that involves the use of gas distribution networks to transport hydrogen to Europe produced in North Africa and Saudi Arabia.
" Italy has great technological and design capabilities – declares Kerry – We will collaborate with our Italian friends to have an impact on this ecological transition. Your country could become an important distribution point for Europe, there are enormous possibilities. And we wish to continue the excellent dialogue we have had up to now with your government ".
Just in Saudi Arabia , in fact, it is in progress the development of the world's largest infrastructure for the production of green hydrogen ; with an investment of 5 billion dollars and with the great abundance of solar energy, about 650 tons of hydrogen per day are estimated .
At the moment the distribution of the hydrogen produced takes place mainly by ship to Asia, however there are several alternative options under study, including the use of methane pipelines.
Snam , one of the world leaders in the field of energy infrastructures, has long begun to test its distribution networks in Europe, to verify that they can also transport a more corrosive gas such as hydrogen and, according to the tests carried out, the steels used for the latest generation ducts do not seem to undergo any deterioration .
Snam CEO Marco Alverà , also a guest at the Green & Blue event, declared : " According to our studies, five years from now, green hydrogen could cost less than oil and by 2030 it could become even cheaper. coal. We talked to Special Envoy Kerry, who studied the project and I think he appreciated it. We have proposed to launch a kind of moonshot for hydrogen. And last June, the US Department of Energy (Doe) also announced the Energy earthshot, a plan for clean energy that has one of its cornerstones in hydrogen ".